Canopy CHOPS
Canopy has launched an exciting new project in East Leeds, funded by the European Structural Investment Fund. We are concentrating our efforts on people and properties in the Harehills area of Leeds
Do you live locally?
We are based at 41 Bellbrooke Place in Harehills, why not come and get involved in …
Volunteering
Gardening projects
Street clean-ups
House renovation projects
Community meals
We can also offer….
Advice and support
Help looking for work and training opportunities
On-the-job training in painting and decorating, plastering and joinery
Fun, friends and a brew!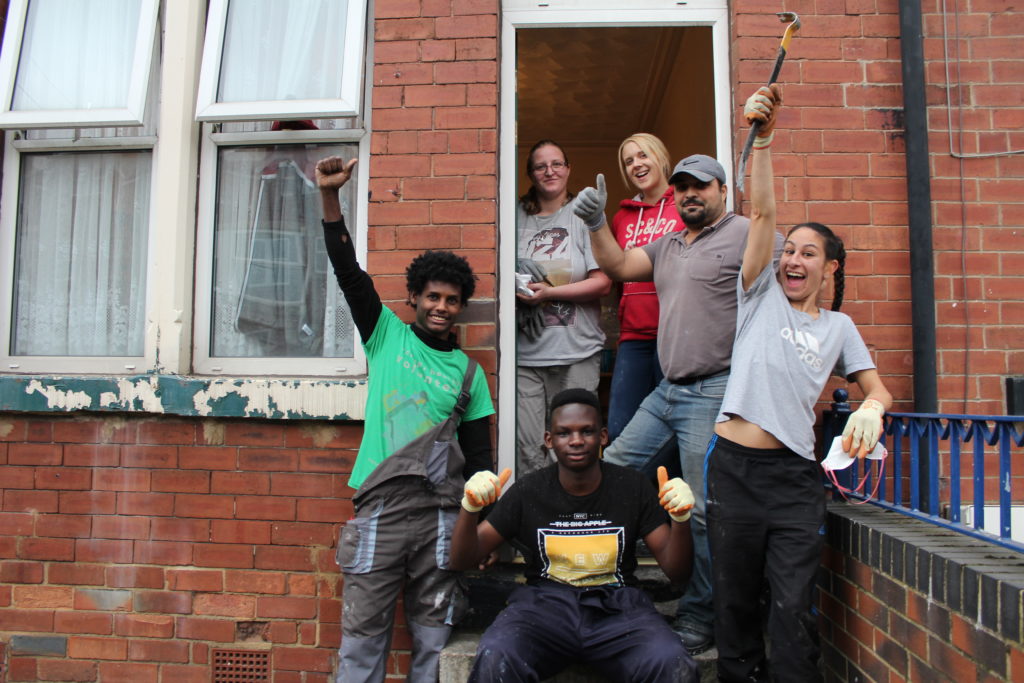 Are you a landlord?
We aim to support landlords, tenants and local businesses, as Selective Licensing is introduced into the area. Pick and mix from the options below or we can provide a full landlord service.
We can help with …
Engaging with your tenants to help them look after their home
Carrying out everyday repairs and bringing properties in line with current standards
Carrying out specialist repairs through our network of approved contractors
We can act as a managing agent, collecting rent, carrying out essential repairs and dealing with conflicts, whilst you put your feet up
We can lease properties from you, offering you a guaranteed yield whilst your property appreciates in value
If your property is in disrepair, we may be able to spread the cost of those repairs over a period of time; and
For those who wish to sell, we are always looking to buy properties in the Harehills area
The main aim of the project will be to support private sector tenants to improve their homes, and local residents to enhance their neighbourhood through our award-winning self-help housing model. Activities will include volunteering, house renovations, street improvement work & resources to increase opportunities & employment. The European Social Fund (ESF) is supporting this project through its Energising East Leeds Community Led Local Development (CLLD) ­and we will be delivering it in the Harehills, Gipton, Burmantofts and Richmond Hill areas of Leeds.
We can out carry out environmental improvements in the area – enhancing the appearance of the neighbourhood through community clean-ups, boundary repairs, gardening projects and the like. This will provide further opportunities for engagement, volunteering, self-help and support. We will use these engagement opportunities to provide further help, advice and employment support, face-to-face, in residents' homes and from a drop-in at our base in the Bellbrookes.
Please contact Jasmine 07956 152595 or our landline 0113 2177707 if you would like further details